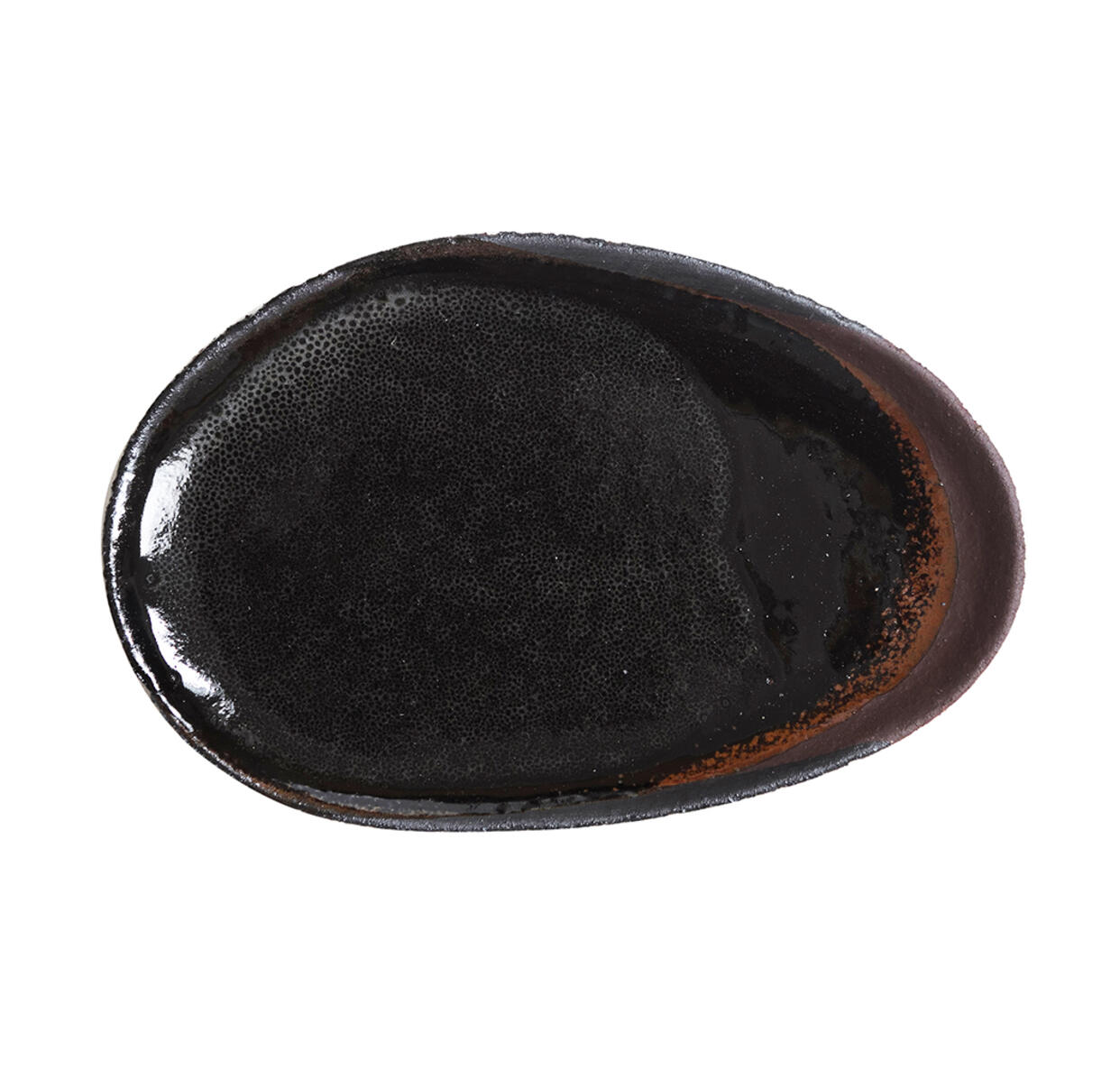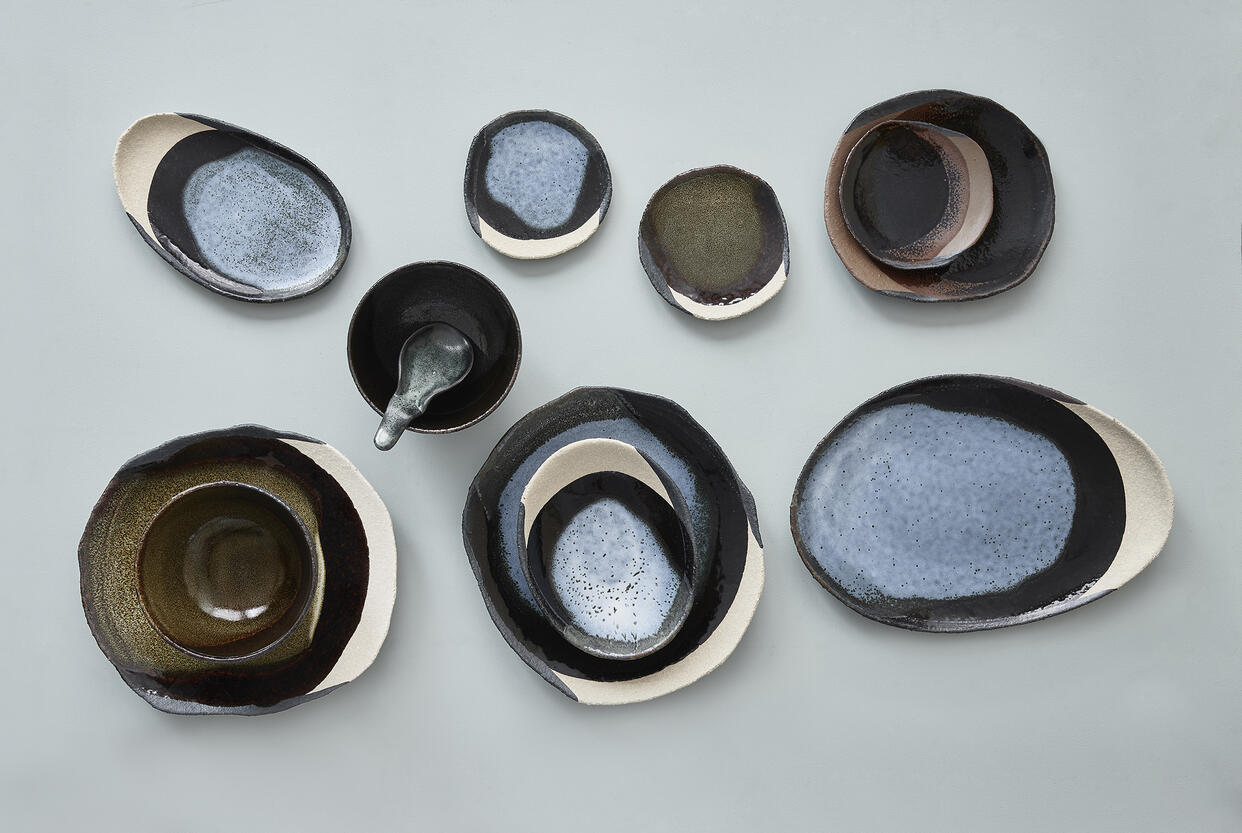 WABI
OVAL DISH S WABI KEMURI
45.00 €
Beauty in imperfection

Inspired by the Japanese Wabi Sabi philosophy, a collection that celebrates artisanal purity and simplicity. Rough & textured materials. Hand-crafted. Almost art.

Oval dish S. In grog clay, stoneware with the addition of the little pieces of crushed fired clay.
Kemuri glaze, contrasts of browns and deep blacks. Glaze superimposed with ashes, applied by ladle or brush to plate contour. Several layers to achieve unique effects.
- Design ©Pierre Casenove -
24 x 16 cm / H 1,5 cm

24 x 16 cm

Oval dish S fully hand-made with passion, in our French manufacture in Drôme.
High intensity firing at 1280°C: for high strength & great durability.
Glazed stoneware. Non-porous. Does not chip. Natural lasting components, safe for you and the environment.

Artisanal production where chance exists, all our pieces may have very slight variations of colour or shape. Each ceramic is unique: the magic and alchemy of High Intensity firing.


Easy modern everyday use: dishwasher and microwave safe.