the brand
ceramic freedom
FREE CERAMICS
manifesto
Jars, an everyday inspiring liberty. Living ceramics, which invite mixing and sharing.
Complicit diverting objects, that you love to appropriate and rediscover endlessly.
freedom
Simple and living, Jars creations express creative freedom. Emotions. Daring subtle harmonies and unexpected contrasts. Imagining pieces that resemble us. Keeping our love of materials intact. Expressing itself. Sometimes guiding us. Ceramics imprinted with passion, which take on a singularity. Everyday luxury. Profound nature.
audacity
Transgress the codes. Evade the classics. Follow one's instinct. Impudently. Enjoy the infinite colour palette of glazes or the effects of materials. Play with shapes. Jubilation in mixing, mismatching everything. Matt & gloss contrasts. Lively deep shades. Raw & powdery touch. Touch of silver & raw stoneware. Irregular shapes & organic volumes. An endless creative playing field.



simplicity
Seeking the strength and evidence of simplicity. A very difficult quest. Imagining timeless objects. Quality and well-made. Bearers of a certain almost unexpected poetry. This everyday luxury of beauty. Stoneware objects with organic charm. Which make us happy to really share the everyday.
durability
Durable and responsible ceramics. Hand-made with natural materials, respectful of humanity and the environment. Imagined for the everyday and made to last. Which offers lasting everyday luxury. One of carefully hand-crafting beautiful objects. Transmitting artisanal know-how, requiring patience & care in mastering the right gestures. Pieces that bear the imprint of the ceramicist's hand. With love for all their imperfections. Their truth to the material.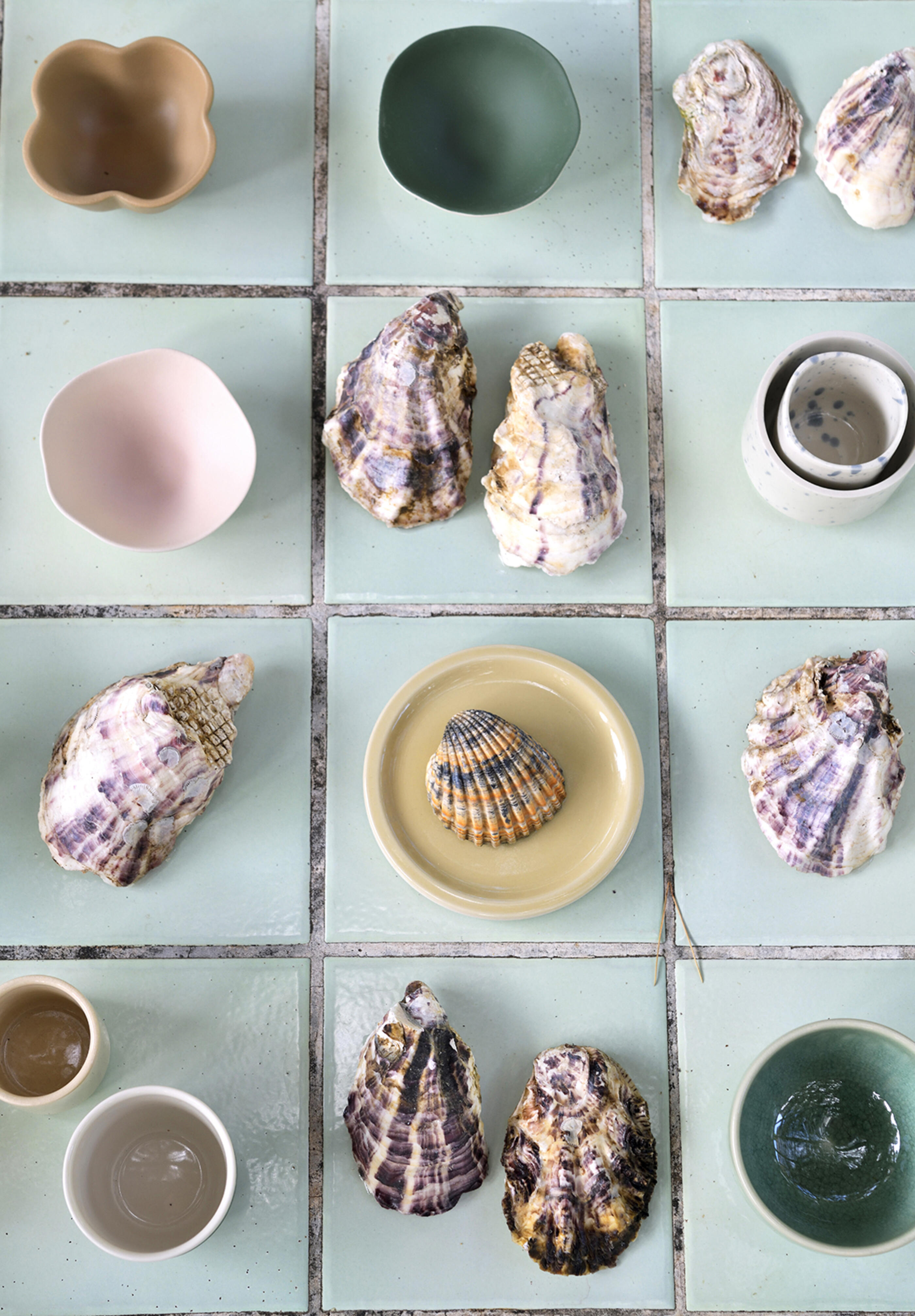 "Simplicity is
the ultimate sophistication."


art of the everyday
Jars, free spirit.
Spontaneous desire.
A meal in preparation.
Happy laughter.
A well-laid table.
Choosing plates.
A pretty cloth, colours.
Improvising a fresh bouquet.
A pitcher for vase.
Adding small dishes to large.
Delight in anticipation.
"A table", it's ready!
Calling everyone in.
Serving good food in beautiful crockery.
Enjoying the present.