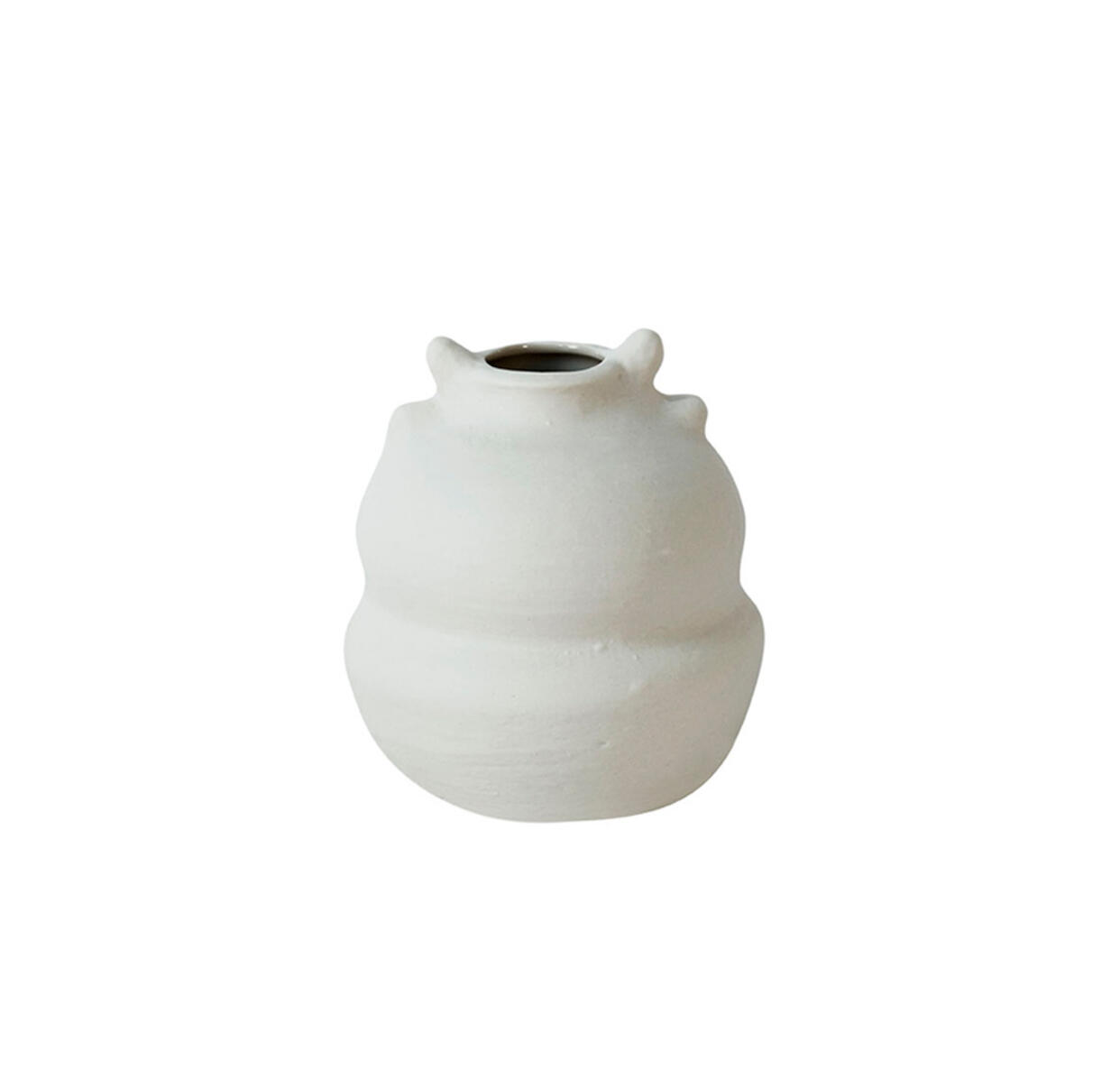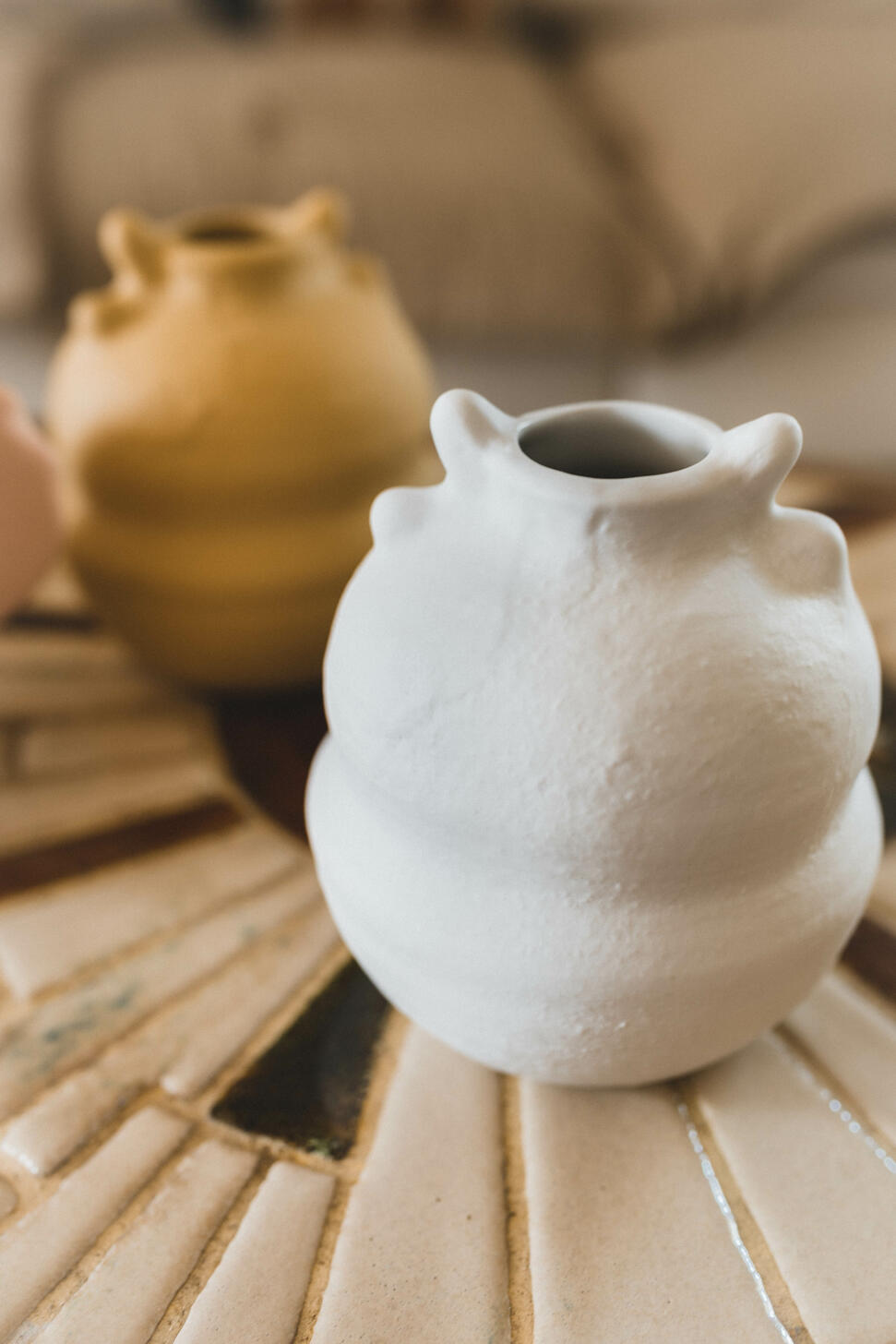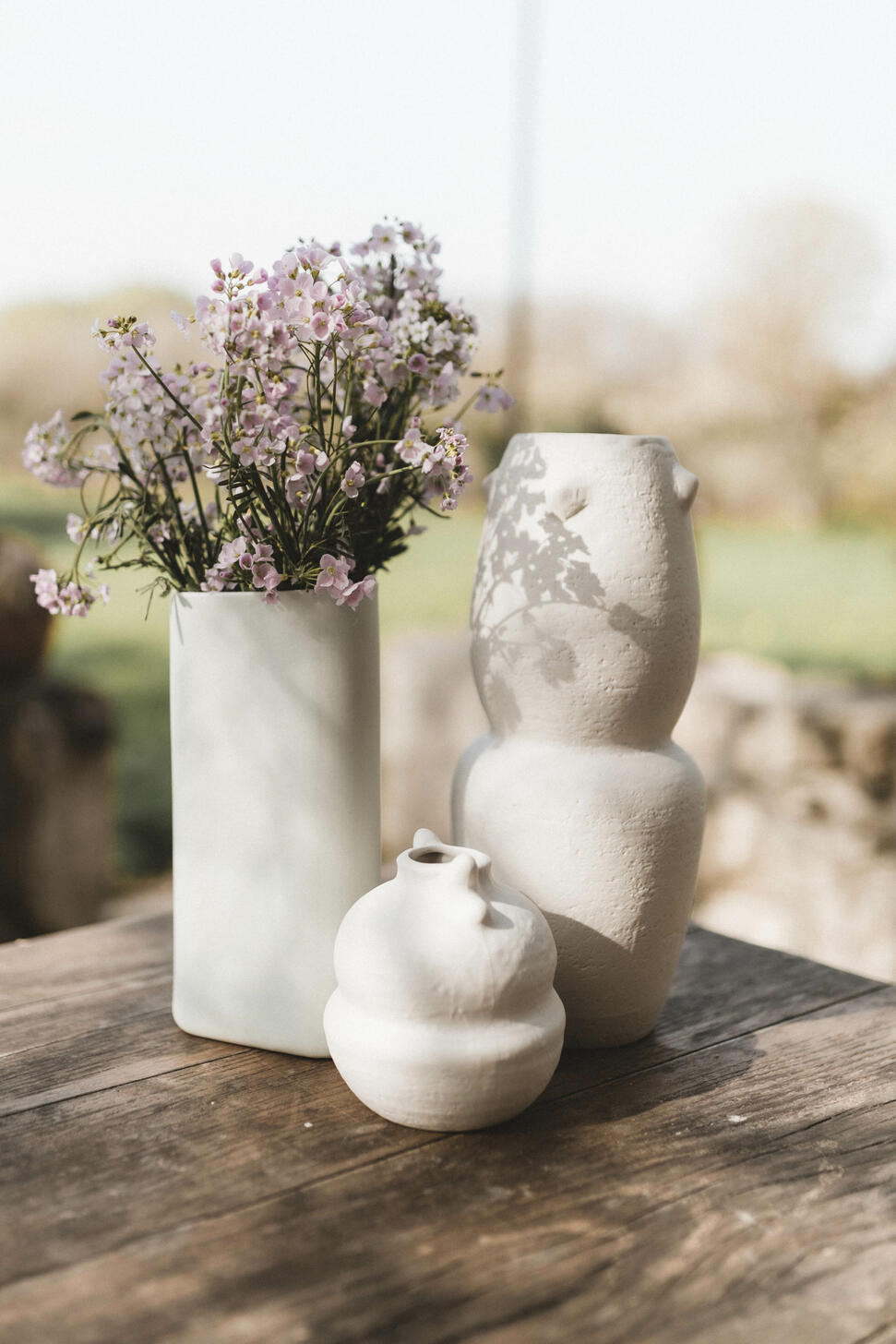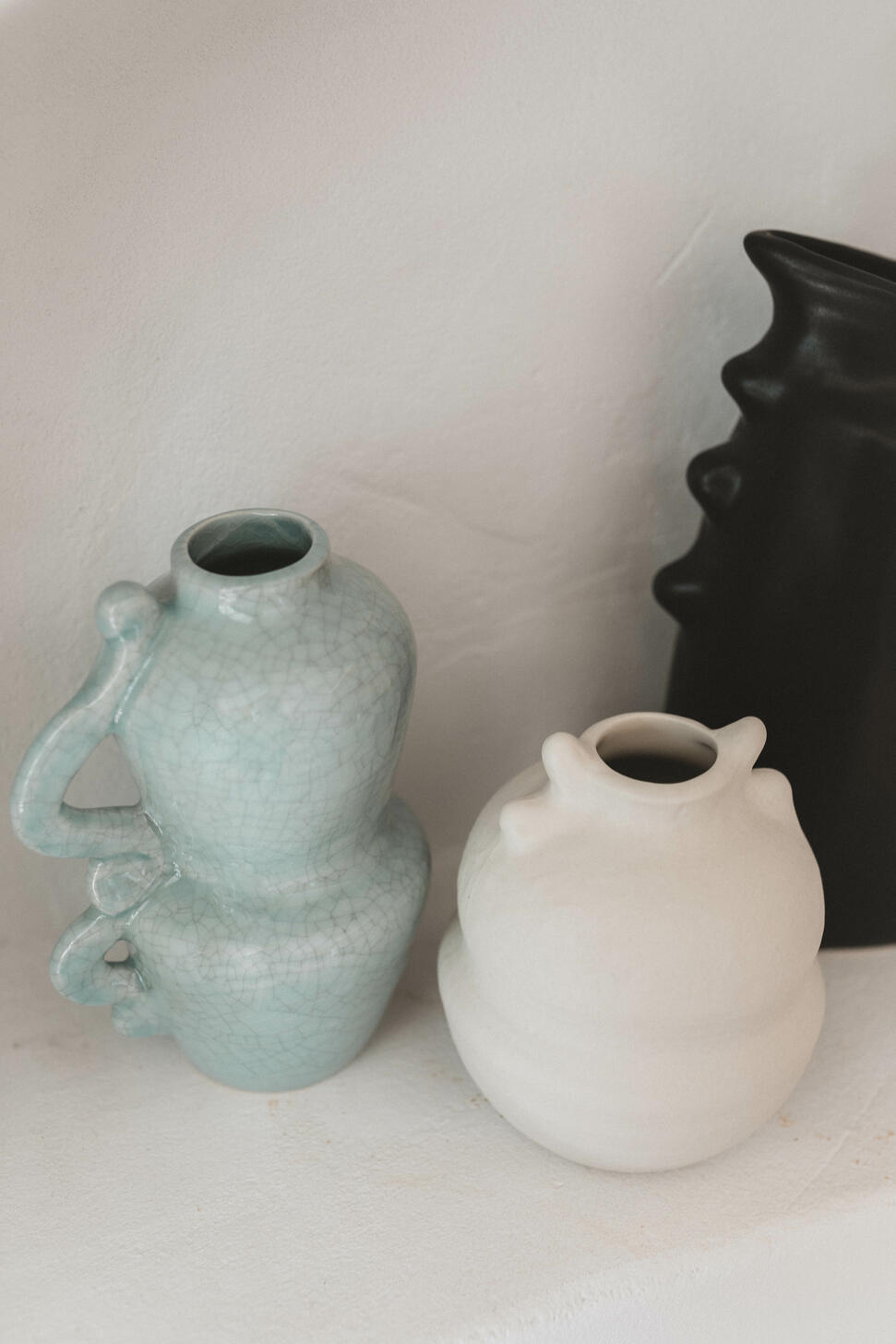 VASES
VASE LUCRECE BLANC
82.00 €
Tribe of sculptural vases

To welcome these small bouquets made with little things. Wild flowers or wild grasses, gleaned with love during a walk in the forest, along a country lane.
It is to sublimate this magic of everyday life that this family of vases was born.

Decorative pieces with unique shapes, to create graphic compositions and play on the combinations of volumes, textures and materials.
A palette of glazes with multiple color effects.
- Design ©Pierre Casenove -
Hauteur 10.5 cm
Vase fully hand-made with passion, in our French manufacture in Drôme.
High intensity firing at 1280°C: for high strength & great durability.
Glazed stoneware. Non-porous. Does not chip. Natural lasting components, safe for you and the environment.

Artisanal production where chance exists, all our pieces may have very slight variations of colour or shape. Each ceramic is unique: the magic and alchemy of High Intensity firing.
Easy modern everyday use : dishwasher safe.